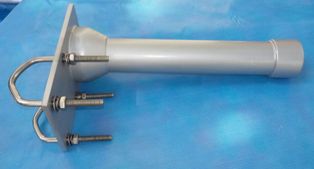 General:
These SCH series Helical Antennas are light weight, Broadband and Rugged Helical Antennas , supplied with stainless steel mounting hardware.

For wide bandwidth operation with a low SWR, the matching section uses a rigid coaxial feed with helical antenna termination , N-Female, mounted at the end for easy antenna feed connectivity.


Both Right Hand Circular Polarized (RHCP) and Left Hand Circular Polarized (LHCP) models are available.


Rust proof Stainless Steel mounting hardware is supplied with these Helical Antennas.